What's The Value Of My Home Today?
You might be surprised just how much your home is really worth. Get a free, no pressure, no obligation market analysis, guaranteed to be many more times accurate than a Zestimate! 
Selling Your Home?  Choose a REALTOR®!
When selling your Seminole home using a real estate agent allows you to often get a higher price because of the marketing that is done.  On top of that each real estate professional must complete a variety of courses and regular professional education.   When working with a trusted real estate professional they will:
Help you determine the best asking price.
Extensively market your home to reach more buyers.
Communicate with you along the way of everything that is being done.
Provide feedback on showings and update you on market changes.
Promptly present and evaluate each offer with you.
Help negotiate the highest possible price and best terms for you.
Manage contractual, title and transaction details and keep you informed.
Most Popular
Mega Marketing Package
100%
House Value*
Offers in 7 to 60 days
Agent commission 6%
32 Point Marketing Plan
Avg. Reach 1.2 Million
Wholesale Marketing Package
85%
House Value*
Offers in 5 to 14 days
Agent commission 4%
12 Point Marketing Plan
Avg. Reach 3,000
Instant Sale
70%
House Value*
Offers in 2 to 7 days
Agent commisson 3%
4 Point Marketing Plan
Avg. Reach 125
32 Point Marketing Plan
Unmatched marketing strategies designed to get the most amount of money for your home in the least amount of time.
Listing Presentation
Our goal to sell your home is clear and consistent that creates exceptional results reaching over a million possible buyers.
Calculating Closing Cost
Complete break down on who pays for what and the typical cost associated with selling your home.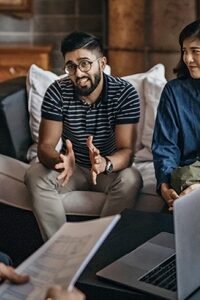 It's exciting to put a house on the market and to think about making new memories in new spaces. However, despite the anticipation of what's to come, we can still have deep sentimental attachments to the home we're leaving behind. Growing emotions can help or ...
Read More

→