What's My Home Worth?
You might be surprised just how much your home is really worth.
Most Popular
Mega Marketing Package
100%
House Value*
Offers in 7 to 60 days
Agent commission 6%
32 Point Marketing Plan
Avg. Reach 1.2 Million
Wholesale Marketing Package
85%
House Value*
Offers in 5 to 14 days
Agent commission 4%
12 Point Marketing Plan
Avg. Reach 3,000
Instant Sale
70%
House Value*
Offers in 2 to 7 days
Agent commisson 3%
4 Point Marketing Plan
Avg. Reach 125
32 Point Marketing Plan
Unmatched marketing strategies designed to get the most amount of money for your home in the least amount of time.
Listing Presentation
Our goal to sell your home is clear and consistent that creates exceptional results reaching over a million possible buyers.
Calculating Closing Cost
Complete break down on who pays for what and the typical cost associated with selling your home.
Home SOLD, Guaranteed! List with us and start
Selling Your Home in Seminole?  Choose a Realtor!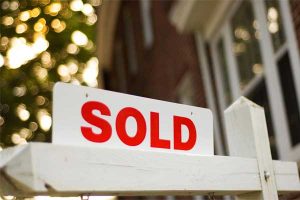 When selling your Seminole home using a real estate agent allows you to often get a higher price because of the marketing that is done.  On top of that each real estate professional must complete a variety of courses and regular professional education.   When working with a trusted real estate professional they will:
Help you determine the best asking price.
Extensively market your home to reach more buyers.
Communicate with you along the way of everything that is being done.
Provide feedback on showings and update you on market changes.
Promptly present and evaluate each offer with you.
Help negotiate the highest possible price and best terms for you.
Manage contractual, title and transaction details and keep you informed.
Preparing your home when selling your home in Seminole
Buyers begin judging your home the moment they see it and, unless they're looking for a deal on a fixer-upper, they prefer homes that are well-maintained, clean and clutter-free.
That's why home improvements, particularly if they address the anticipated needs of buyers, can boost your home's saleability and sale price.
Depending on your home's condition, there are three kinds of improvements that will impress buyers and help you sell for top market value: renovations, upgrades and repairs, reorganization and maintenance. Along these lines, what follows are a few proven, cost-effective ideas that will help your home look its best so you get top market value.
Bear in mind, an experienced real estate professional knows what today's discerning buyers are looking for and can provide more ideas that will maximize your home's appeal. Sometimes a small investment in time and money can give you a big edge over your competition and generate a faster sale at a higher price.
Renovations – which ones are market-smart? Generally, few home owners renovate their homes in order to sell them because they know they won't recoup the full cost of the renovations in the sales price. However, in some cases minor renovations can really improve the overall impression of a property's
Small upgrades and repairs can make a big difference There are few things that put buyers off more than viewing a home that screams of being uncared for. If you want to maximize your chances for getting top dollar, you might need to make some minor upgrades, but you'll definitely need to make all necessary repairs – even those that are "out of sight, out of mind".
Leaving aside major structural and functional matters, here are a few relatively minor upgrades and repairs that can go a long way to improving how buyers perceive your home:
Fix or replace anything damaged or worn flooring, leaking sinks or toilets, squeaky doors, lighting, loose caulk, windows, shutters, screens, storm doors, light fixtures, porches and steps, walkways and fences
Touch up all exterior and interior paint or if needed, re-paint the house.
Clean or paint front door, polish front door hardware, replace "Welcome" mat if necessary
Green-up dry lawn patches, plant extra flowers for color, place potted plants beside the front door
Shampoo carpets and rugs, replace if necessary
Make sure major appliances are in good working order
Replace switch and outlet plates and register vents with more elegant ones
Add closet organizers or shelving to make closets more functional and spacious looking
Selling your home in Seminole for the right price.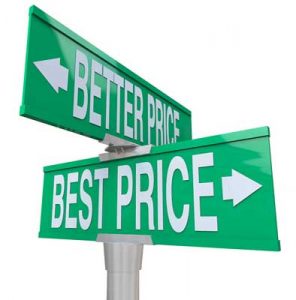 Determining the best asking price for a home is one of the most challenging, and also important, aspects of selling it.
In fact, it's a balancing act. You don't want to set a price that's so high that it discourages showings and serious offers from the very qualified, motivated buyers who would ultimately determine your property's top market value.
On the other hand, you don't want to set a price that's so low that it attracts lots of interest, but sets the stage for offers and negotiations that could result in your getting less than the market would actually support if you were a little more aggressive.
So what's your home really worth? In a perfect world, your home's value would be everything you think and need it to be. Perhaps you have specific financial goals or you've just made an offer on another home that's is dependent on selling your home at a certain price in a given time frame. However, simply put, your home's value is not determined by you or a Real Estate agent,  but by what the market is willing to pay for it at a given time.
Get a comparative market analysis (CMA) from a real estate professional
A Comparative Market Analysis (CMA) is a document, drawn from a local Multiple Listings Service (MLS) database, that presents pricing information, property details and photos of homes similar to yours (termed "comparables") that recently sold, failed to sell, or are currently on the market in your area.
A real estate professional will typically provide you with a CMA as part of a listing presentation he or she delivers at your home in hopes of being able to exclusively represent your interests when you sell. This CMA will include the price or price range that the real estate professional thinks you should list; although the real estate professional might adjust that figure on the spot if it's the first time he or she has been in your home and had the chance to examine its layout, quality, workmanship, condition, and so on. (It's also worth noting that real estate professionals, knowing that you don't plan to list any time soon, are also usually happy to provide you with a Free Market Evaluation or "mini-CMA" of your home).
Generally, studying what has worked in your area – and what hasn't – will help you to strategically price, position and stage your property so that it sells for top dollar in a reasonable time frame, with the least inconvenience for you.
Selling Your Home In Seminole with Effective Marketing.
The successful marketing of a home is a multi-faceted process that includes nearly every activity involved in getting it sold.
In fact, marketing encompasses just about every topic covered in this Guide – home preparation, pricing, presentation and even negotiation, as well as strategic advertising and networking.
How buyers find out about homes for sale As we've seen, strategically preparing and pricing your home are master keys to attracting serious, financially-qualified buyers. However, in order to maximize the impact of these preparation and pricing strategies, your home needs to be effectively exposed to the marketplace through a variety of advertising media.
Currently, the internet (including syndicating to 30 plus real estate professional websites, social media, blogs, etc.) and direct contact with real estate professionals are far and away the main sources of home information for buyers at 90% . Other sources are yard signs, open houses, and home
builder's clients not wanting to build.  See our 89 Point marketing plan for complete details.
Buyers are flocking to the web The internet is revolutionizing real estate advertising. Clearly, your real estate professional needs to have an internet marketing strategy in place to target these desirable and more market-informed internet buyers. Here's what discriminating internet buyers look for most on real estate websites:*
98% – Property photos (plenty of them)
98% – Detailed information about properties for sale
78% – Virtual tours
78% – Real estate agent contact information
78% – Neighborhood information
This means that your real estate professional should have a compelling web presence where buyers are known to go online for real estate information. In addition, the internet marketing
* National Association of REALTORS® Profile of Home Buyers and Sellers, 2012
Marketing plan should include emphasis on information rich sites that offer lots of property details and photos, virtual tours, community and school reports, and mapping.
Also, because today's demanding internet buyers often expect a fast response to their online requests for property information (many within an hour), experienced and internet-savvy real estate professionals need an efficient system in place for managing web and email inquiries.
Marketing your community as well as your home Real estate industry surveys have repeatedly found that neighborhood quality is the most important reason why home buyers choose where to live. In fact, experience shows that buyers usually "buy" an area first, and are often willing to pay a premium for homes there.
That's why it's crucial to highlight your community's amenities – like proximity to quality schools, restaurants and shopping, local parks and attractions, as well as other benefits that impact on lifestyle.
Real estate professionals have access to the kinds of detailed community and school information that today's buyers are looking for, and they are highly capable of portraying the relationship between the value and benefits of your community and home together.
A comprehensive approach to showcasing your home and community in the marketplace While the internet is now the real estate information source of choice, if you want to maximize the number of serious buyers, showings and offers you get it is necessary to employ a broad spectrum of advertising in a coordinated manner. Real estate professionals have a wide range of options for maximizing a property's exposure to the marketplace, including:
Multiple Listing Service (MLS)
Syndicate 40 plus popular real estate websites
Company website(s)
Personal website(s)
Social media sites like Facebook® and Twitter®
Notifying potential buyers and referral sources in their database
Open houses
Direct mail and email campaigns
Home Highlight info to all agents in their company's local offices
Notifying the area's top real estate professionals
Real estate professional tours
For Sale sign
Networking within the local community
Such extensive market exposure will not only generate more interest from motivated buyers. It will also ensure that you don't sell your home to just any buyer, but to the right buyer – the one who fully appreciates what they're buying and will pay top dollar for it.
Selling Your Home in Seminole, Negotiating the deal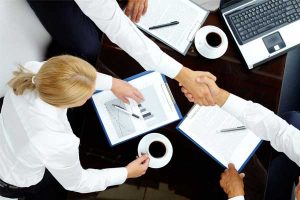 With rare exception, negotiating the transaction is the most complex part of selling a home. At the same time, it's the one that can involve the most creativity.  That's why it's important to have an experienced and savvy real estate professional who has successfully worked through many different transaction scenarios.
What follows is a brief description of the negotiation process and a few strategies for negotiating the best possible deal you can. This includes: keeping in mind your situation, priorities and needs, not giving your situation away to the buyer and buyer's agent, trying to understand and respect the priorities of the buyer, being creative and, where necessary, willing to compromise to get the deal done.
The basic process When a buyer, typically with the help of a real estate professional, makes an offer on your home they'll do so using a contract that has been developed by your local real estate association in conjunction with legal counsel. These contracts enable the buyer to set a sale price, and also include many clauses for specifying various terms of purchase, such as the closing and possession dates, the deposit amount, and a variety of other conditions.
The buyer's real estate professional will then deliver the offer to your real estate professional, who'll present it to you. You should closely review every detail of the offer with your real estate professional, who'll be happy to address all your questions about the offer and the process itself. You can then accept the offer, reject it, or counter it to initiate the negotiation process. Successive counter-offers, with deadlines for responding and meeting various contingencies and special conditions (e.g. a home inspection, the buyer securing financing), will be exchanged between you and the buyer until a mutually-satisfactory pending agreement is reached or the negotiations collapse.
Understand and respect the buyer's priorities If, during the negotiations, you can find out more about the buyer 's priorities you'll not only improve your position, but you'll also be able to resolve any obstacles more creatively and sensitively.
For instance, if a buyer is adamant about the sale price – perhaps because they love your property, but they're at the limits of their available financing – they might be more flexible about the closing date or willing to make concessions about some other terms.
There are no "one size fits all" approaches to negotiating, particularly in the current market. In principle, though, the more you know about the buyer's priorities, the more you'll be able to work with them in order to achieve your own priorities.
Have you found the right buyer? If so, make the deal happen
Remember your priorities and respect the buyer's. Don't let small things get in the way of your better judgment.
Disclose everything. Smart sellers proactively go above and beyond legal necessity to disclose all known defects to their buyers. If the buyer knows about a problem, they can't sue you later.
Ask questions. Offers may contain complicated terminology, sometimes three or more addenda. Your real estate professional can help clarify everything for you.
Respond quickly. When buyers make an offer, they are in the mood to buy. But moods change, and buyers are known to get buyers' remorse. Don't delay if you want the sale.
Stay calm and be patient. At all times keep communication civil and agreeable, even if the buyer gets tense, or you might lose your sale.
If necessary, defer until later. If small issues get in the way of big ones, focus on and consolidate your agreement on the big issues and come back to the small ones later.
Take care with contingencies. When you've landed your buyer, your signed acceptance of a written offer becomes your sales contract. Except for removing any contingencies, this document is the binding basis for the sale.
Rely on your real estate professional. It's your agent's responsibility to represent your best interests every step of the way. Your success is their success.
The reality is that most negotiations proceed without much problem. In the event that there are difficulties but you're still committed to selling, remember: where there's a will there's a way.
Selling You Home in Seminole, Closing The Deal
If you and your buyer have both efficiently taken care of your respective contractual obligations associated with finalizing the sale, the process of completing the transaction – known variously as the "closing", "escrow" or "settlement" – will go smoothly with no surprises.
A pending sales agreement nearly always includes contingencies and special conditions that have to be fulfilled by the buyer and seller by the closing date, which usually falls 30 to 60 days after both parties, signed the agreement.
Typical contingencies and conditions may include:
The buyer's securing of financing
A Title Search – an historical review of all legal documents relating to ownership of the property to ensure that there are no claims against the title of the property
The purchasing of Title Insurance in case the records contain errors or there are mistakes in the review process
A professional appraisal of the home, requested by the lender to ensure that the home's actual value justifies the loan amount
Any additional contractual promises you have made in connection with buyer incentives, home improvements, etc.
An independent inspection of the home's structural and functional condition (foundation, roof, electrical, heating, plumbing, etc.)
An independent termite inspection
A final walk-through – the buyer is given the chance to look a t the home to make sure that it's in the same condition as when the sale agreement was signed
It's important to review the sales agreement with your real estate professional so you understand your obligations. Any shortfalls or mistakes at this point can be very costly.
Your real estate professional can discuss and remind you of these obligations, as well as help arrange for their fulfillment and prepare you for the closing.